Born in Edna,Texas, Miss Candy Barr (aka Juanita Dale Slusher) was one of the greatest burlesque queens and strippers of the 1950's. Famous for her troubles with the law, she flirted with danger and her connections to organized crime by having relationships to mobsters Mickey Cohen and Jack Ruby. Acquiring her stage name for her fondness of snickers bars, Candy's ticket to fame was her trademark platinum blonde hair, cowboy hat, pasties, panties, guns, holsters, and cowboy boots. Miss Barr quickly became the headliner at Dallas's Theater Lounge, eventually becoming a top performer at nightclubs in Vegas, Los Angeles and New Orleans. At the peak of her fame she was earning upwards of $2,000 per week.
Arrested many times for various crimes including possession of marijuana, and assault with a deadly weapon, Candy had once attempted to shoot her second husband (non-fatally) for breaking and entering into their own home. It was during this time while Candy's marijuana case devolved into a series of appeals (she was only holding it for a friend!) that her fame spread nationwide. She ended up receiving a fifteen year sentence, eventually only serving three years in the Goree Womens Unit of the Huntsville, Texas Prison. She was later pardoned for the crime by Governor John Connally for reasons unknown to Miss Barr. Candy was even questioned in Jack Ruby's involvement in the assassination of Lee Harvey Oswald, where she was quoted as saying "They thought Ruby had told me names and places and people, which he didn't."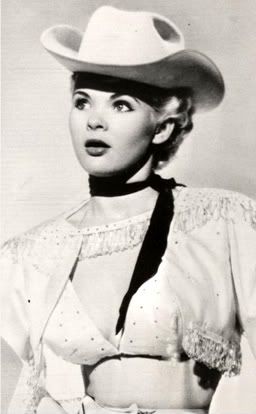 Candy continued stripping through the late 1960's, but she eventually returned to Brownwood, Texas to take care of her ailing father in Kerrville. She had one later arrest for the possession of marijuana, but the case eventually was dismissed due to lack of evidence. Candy's later years were spent relatively peaceful, granting the occasional interview, taking care of animals, and even writing a book of poetry. In the early eighties Candy sold the rights to her story to Hollywood, and she was even named a "Perfect Texan" along with such luminaries as Lady Bird Johnson in Texas Monthly magazine. "Of all the small-town bad girls," the magazine said, Candy Barr "was the baddest." Candy Barr passed away quietly in 2005 in Victoria, Texas from complication of pneumonia at age 70.